Research Experience for Undergraduates Program
June 10, 2024 @ 8:00 am

-

July 31, 2024 @ 5:00 pm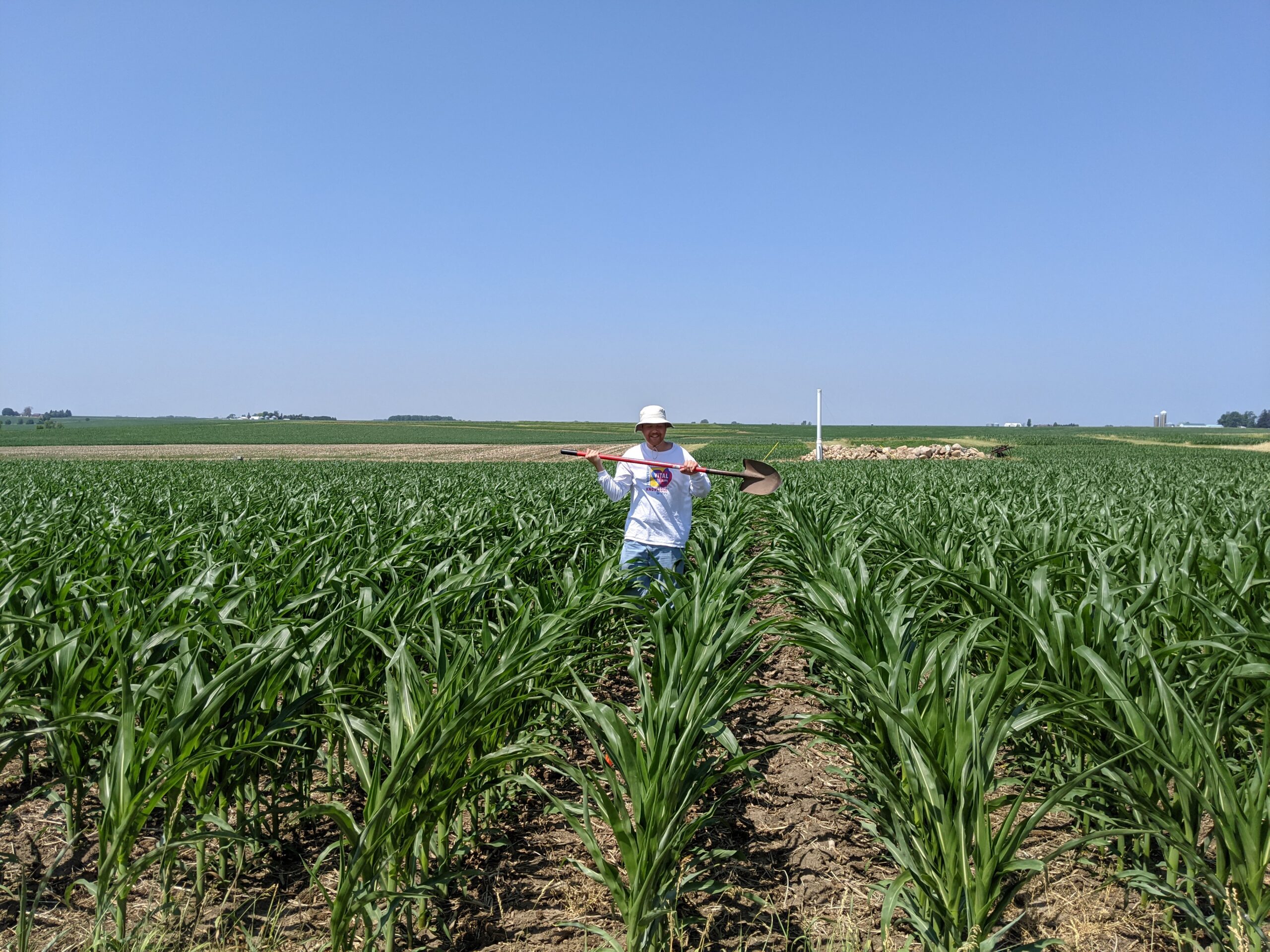 The Research Experience for Undergraduates (REU) program provides opportunities for future STEM teachers to engage in a research project in the plant, soil, and environmental sciences by providing them with a hands-on research experience alongside an Iowa State University faculty member and their research team.
The Office of Biotechnology coordinates with faculty members from all across campus to offer a vast array of research opportunities for teachers in engineering, technology, mathematics, life sciences, chemistry, and many others.  Each partnership aims to build and sustain a community of learners.  Participants will frequently interact with other Office of Biotechnology program participants, offering a collaborative experience that will grow teachers' expertise in a variety of areas.
Major Activities: 
Engage in cutting-edge research under the guidance of faculty mentor for 32 hours per week for eight weeks
Develop strong relationships with researchers and their teams from Iowa State University
Attend weekly laboratory meetings with the research team
Spend one day per week focusing solely on their professional learning with other REU and RET program colleagues
Produce a lesson or unit that will help translate summer learning into activities for use in the classroom
Workshop Details:
Date: Monday, June 10 – Wednesday, July 31, 2024
Time: 8:00 AM – 5:00 PM
Format: In-person
Credit offered: Yes
Stipend offered: $3,500
Travel & Mileage Stipend Available
On-Campus housing provided, if needed
Food/Meal plan provided
All necessary materials for research and professional learning
Cohort activities and weekly seminars
REU Application Form: 2024 REU Application Form
For additional information, please contact the Office of Biotechnology using the Contact Us form.
University Non-discrimination Statement
Iowa State University does not discriminate on the basis of race, color, age, ethnicity, religion, national origin, pregnancy, sexual orientation, gender identity, genetic information, sex, marital status, disability, or status as a U.S. Veteran. Inquiries regarding non-discrimination policies may be directed to Office of Equal Opportunity, 3410 Beardshear Hall, 515 Morrill Road, Ames, Iowa 50011, Tel. 515 294-7612, Hotline 515-294-1222, email eooffice@iastate.edu
Publicity/Image/Voice Permission
The Office of Biotechnology normally takes photographs, video, and/or tape recordings of our programs.  During these workshops, a photograph or video/audio recording may be taken of you. Unless you request otherwise, your application will be considered permission for Iowa State University and the Office of Biotechnology to photograph, film, audio/video tape, record and/or televise your image and/or voice for use in any publications or promotional materials, in any medium now known or developed in the future without any restrictions.  If you object to ISU using your image or voice in this manner, please notify the Office of Biotechnology, in writing, at the time of your application.