This year, we had 21 incredible Research Experience for Teachers (RET) Participants from 17 different schools across 4 states. Below, you can learn about each teacher, read what they gained from this experience, and view the academic poster they designed at the end of the program.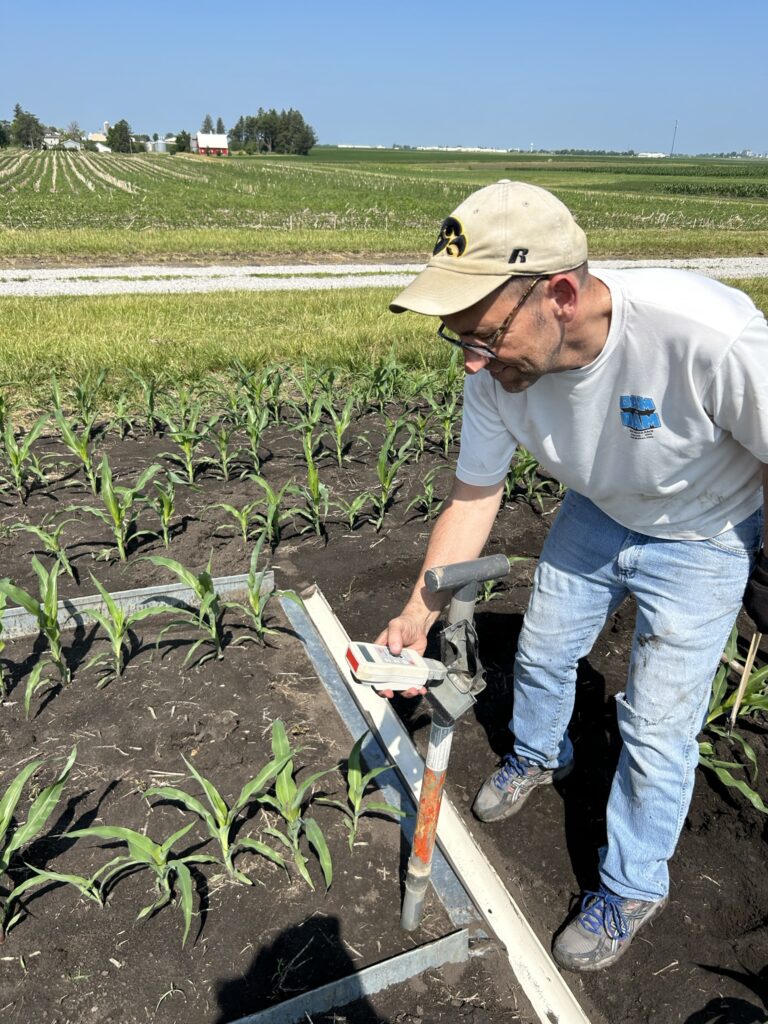 Joe Carey 
Des Moines, IA
Dr. Amy Kaleita
RegenPGC Participant
I have been teaching high school math for 36 years. Currently, I am teaching at Dowling Catholic High School. I obtained my bachelor's degree from Briar Cliff University, a small school in Sioux City. I earned a master's in school mathematics from Iowa State. I love being at the intersection of education, science, and research and discovering the strong parallels among them.
I applied because… I love being in the role of the learner. It is great to have the opportunity to work with leaders of research who are curious and excited about what they do.
I learned… The reimagine theme has given me a new lens through which I can view change. My perspective has shifted to one which is
more focused on starting with the end in mind and then reverse
engineering to obtain the desired outcomes.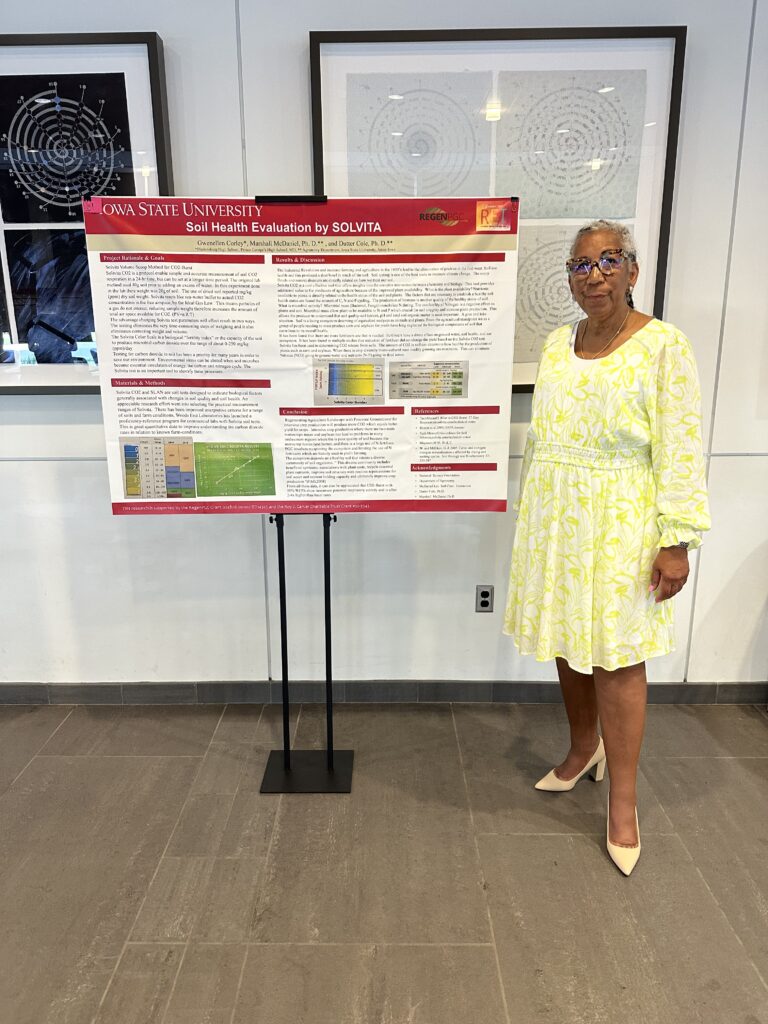 gwenellen corley
Bladensburg, MD
Dr. Marshall McDaniel
I teach AP Biology and biogeochemical systems at Bladensburg High School in Bladensburg, Maryland. I received my Bachelor of Science in 1975 from Johnson C. Smith University. Previously, I have conducted pharmacological research at Howard University School of Medicine and studied the Genome Project with the National Institute of Health. 
I applied because… I enjoy challenges and opportunities to live science. We want our students to do hands-on learning, why not teachers? In my space of learning I wanted to brainstorm with other teachers and re-
search new scientific approaches. When you are in a classroom and you do not make yourself available to the anticipation of new
ideas you may tend to find little meaning in your craft as you educate new learners. It is useful to learn and be introduced to best
practices and evaluate shared strategies in teaching that have been tested and researched.
I learned… the impact of moving away from teacher-centered learning towards learner-centered. I will be the educator that will be the
catalyst of learning, where I do not get in the way. As a catalyst,
I will use my skills in a way that will or may meet the learners in
a flexible educational platform.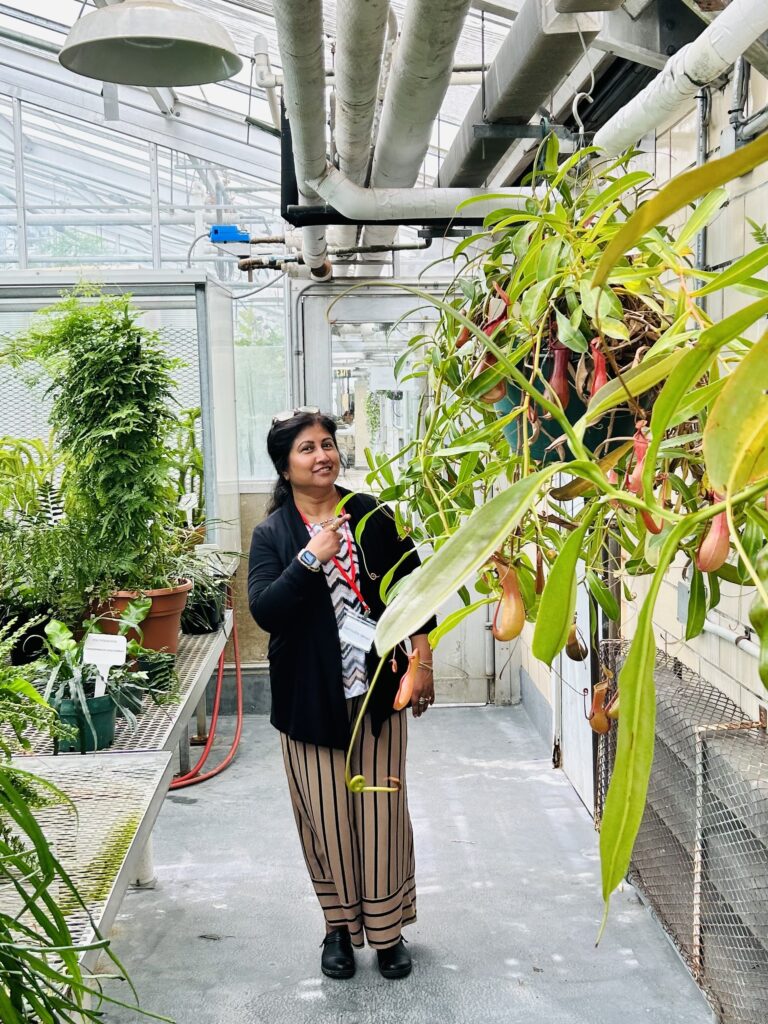 sarmistha ghosh
Charlotte, NC
Dr. Lynn Clark
I teach AP and Honors Biology and Honors Earth and Environmental Science at South Mecklenburg High School in Charlotte, North Carolina. I am also a vertical alignment specialist for my district. In 1995, I obtained a Master of Science in Botany (Biochemistry) from Uktal University in Bhubaneswar, India.
I applied because… I wanted to acquire new skills and hone my existing ones. I intended to engage myself in an enriching experience and grow as a teacher and a human being. I wanted to learn new functional strategies
and techniques to enhance my teaching skills and be more effective for my students to serve them better and the community at large. 
I learned… The RET program experience was very interactive and engaging and gave me a bigger picture of relevant topics associated with my profession and as an individual catering to wholesome growth.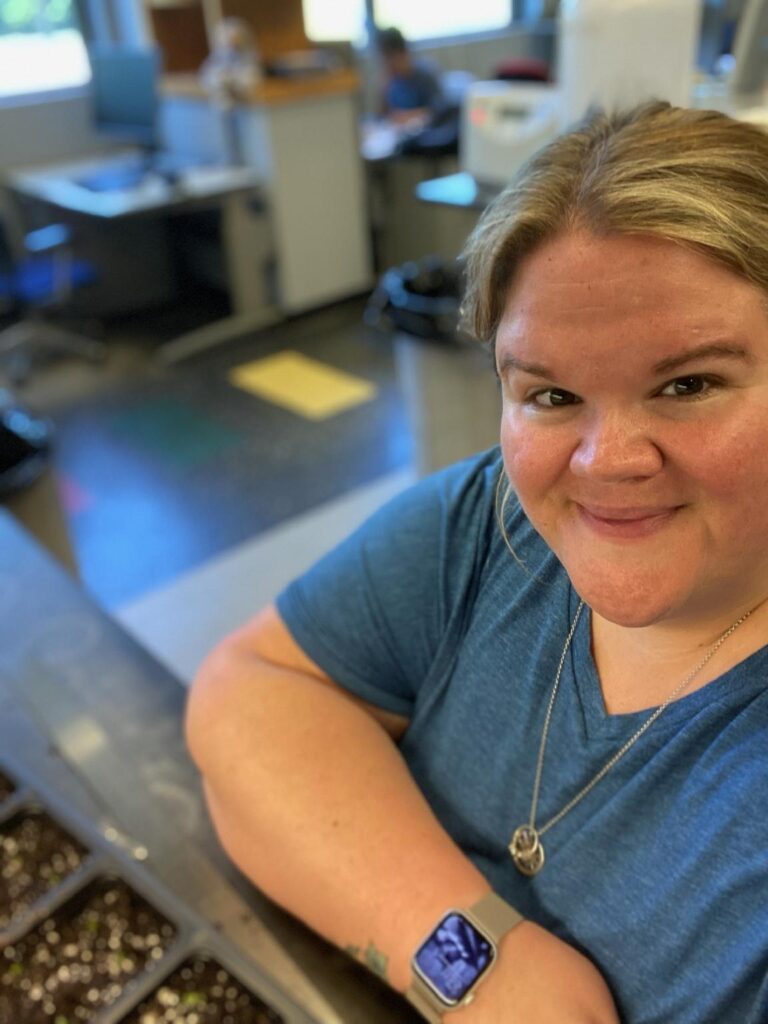 melissa greene
Albia, IA
Dr. Yanhai Yin
I am a science teacher at Albia Junior and Senior High School in Albia, Iowa. I have taught biology, microbiology, anatomy, and forensics, and I lead the Professional Learning Community for science teachers at Albia. In 2014, I graduated from Simpson College with a Bachelor of Arts in biology and minors in chemistry and secondary education.
I applied because… connecting with a PI and research team is a wonderful opportunity to grow and challenge yourself in a way we don't always get to do in education. This, combined with the amazing
professional development we receive, are ways to push me to grow, and I will never pass by such a valuable learning opportunity. 
I learned… that the research possibilities for what is perceived as a simple plant are nearly endless. Also, the Arabidopsis scientific community is very open, sharing information in hopes of helping others along the journey to a breakthrough.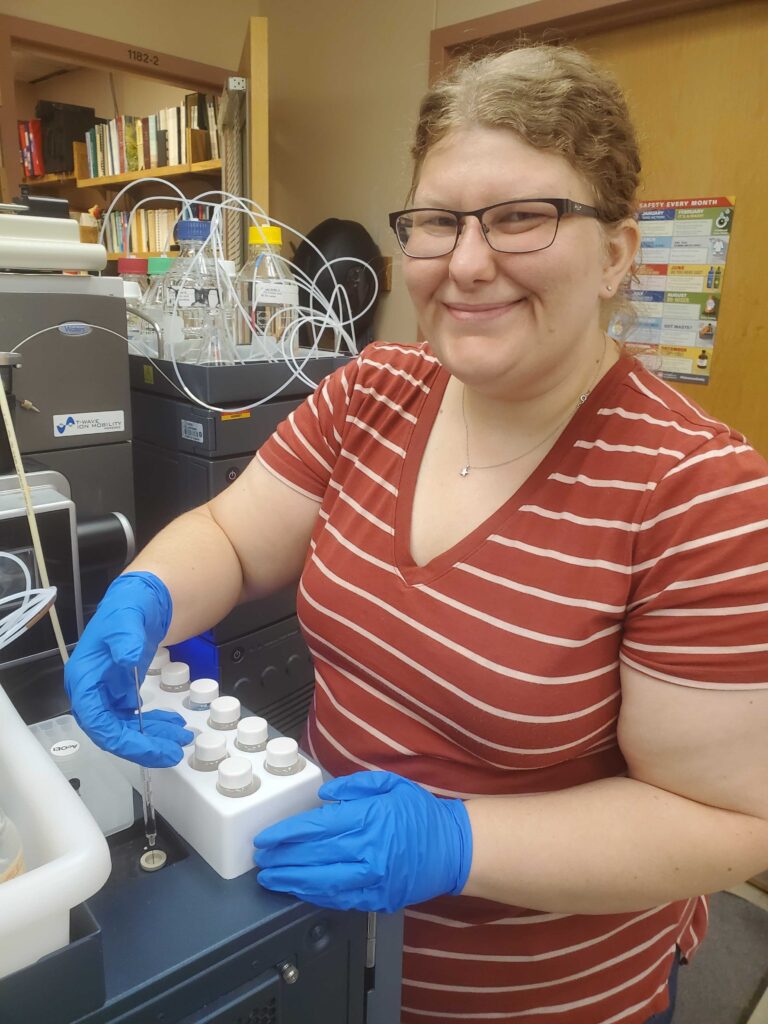 Jennifer Hanson
Waco, TX
Dr. Eric Underbakke
BIORETS Participant
I teach geometry and algebraic reasoning at University High School in Waco, Texas. In addition to normal classes, I also participate in Saturday School, a program that helps students make-up work and receive more intentional instruction. I obtained a master's degree in applied mathematics from the University of Washington in 2014.
I applied because… learning and reflecting on relevant pedagogical skills takes time and expertise. Being part of a teacher cohort with master educators and academics has allowed me to broaden my knowledge base and incorporate biological and technological applications toward high school mathematics. Developing allied content through access to
world class ISU biotechnological research, academics, and the learning community of teachers has enhanced my teaching capacity and will provide my students access to new knowledge.
I learned…  to embrace the complexities and discernments of education and teaching as a profession. I have learned to intentionally pause, considering intentions and potential effects, before enacting experiments and crafting content. Working with deliberate introspection has afforded me opportunities for iterative optimization and discovery in both research and pedagogy, allowing for development and adaptation. I
gravitated toward the notion of a 'teacher as a student', empathizing with our learners' perspective. Shifting from isolated, classical content toward interdependent, phenomenological quandaries with no single solution is paramount to authentic education.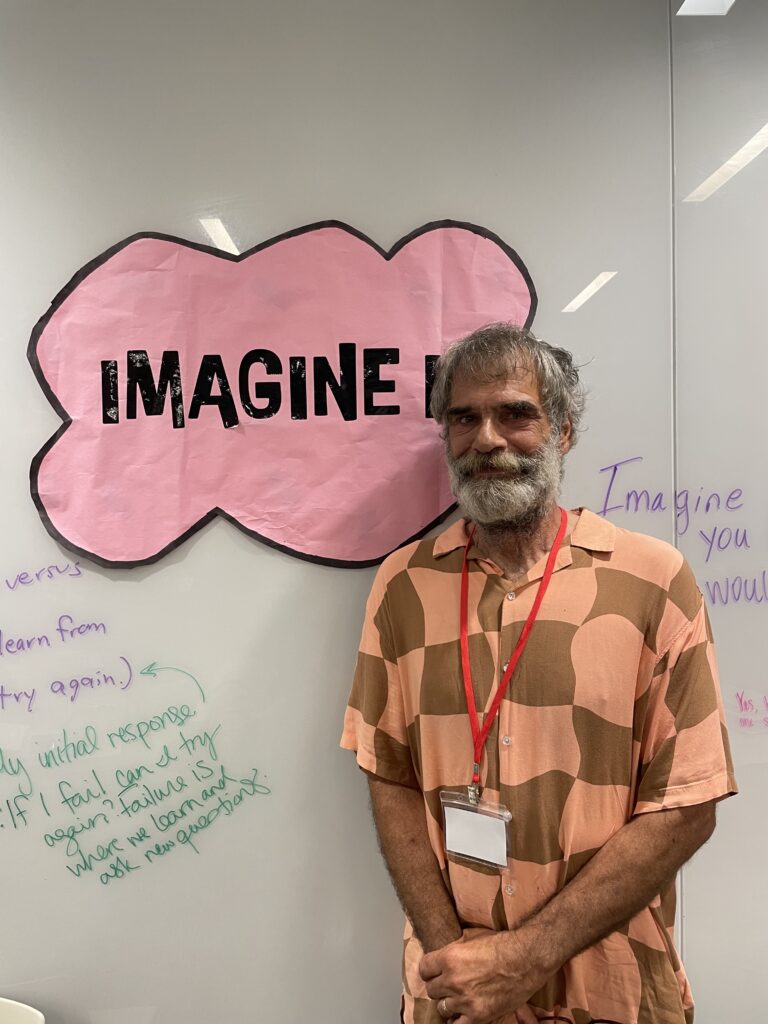 James happe
Urbandale, IA
Dr. Dior Kelley
BIORETS Participant
I am a science teacher at Metro West Academy in Urbandale, Iowa. As the sole science teacher, I have taught general science, biology, and earth science, and I develop the class content and inter-curricular activities for students. I graduated from Iowa State University in 1995 with a degree in agronomy.
I applied because…  I want to bring new ideas and methods into my classroom. I will share with my students the research I did and have
them perform some of the same activities. Hopefully this will show them that they can do some of the same things that researchers do, giving them a sense of accomplishment.
I learned… what it's like to be the student again. When new information is presented to a student, it is very important to try and explain it in a way that connects with that student. I will be mindful in my classroom to not move on before students can demonstrate understanding of the topic.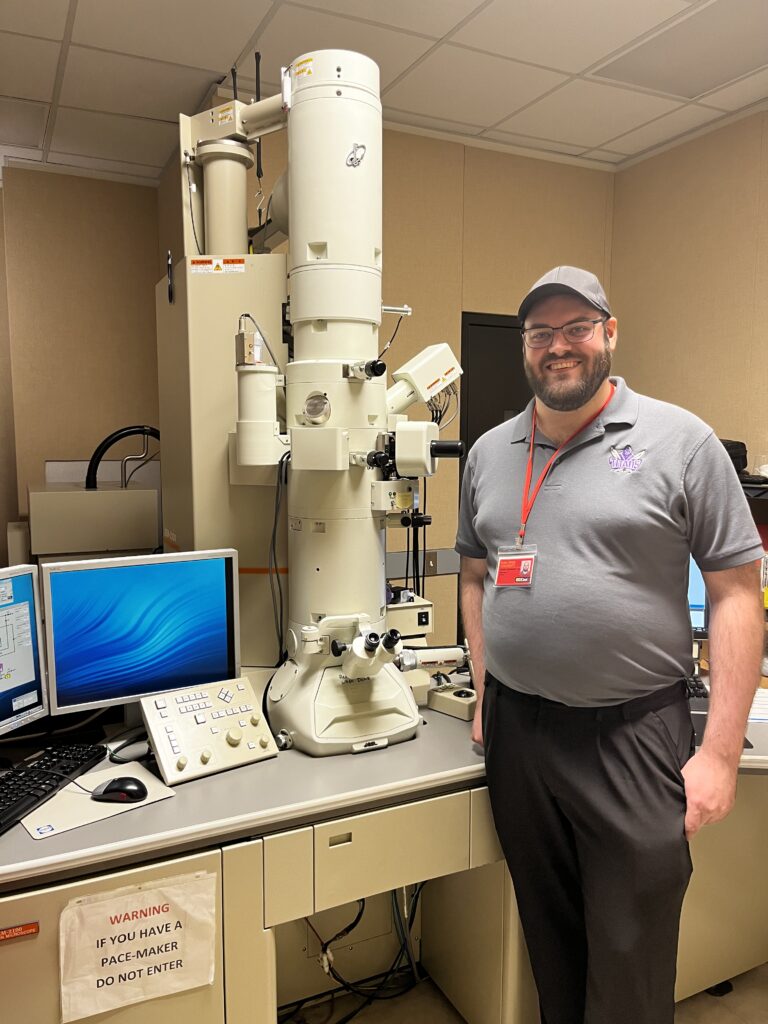 mATThew harder
Graettinger, IA
Dr. Corrinne Grover and Tracey Stewart
I teach mathematics at Graettinger-Terril High School in Graettinger, Iowa. I teach a variety of math courses, including Algebra 1 and 2, Geometry, Consumer Math, and Pre-Calculus. In  2013, I graduated from St. Ambrose University in Davenport, Iowa, with a degree in math education.
I applied because… I am eager for the opportunity for high quality and long lasting professional development. From conversations I have had with a coworker who has been a part of the RET program previously, the RET program is one of the best ways to work with other content professionals to push each other to do ever better work. It is my desire to hone my craft by working with other professionals. I can only imagine the possible avenues of new techniques, ideas, and mindsets that could arise from extended conversations about the profession.
I learned… how fascinating the learning mindset of science professionals is. They often ask the question "What story does the data tell us?" Perhaps that story is different from the original goal of the research, or even contrary. A beautiful part of science is that sometimes our hypotheses are wrong, but we can still learn something from the results that we acquired. If that were the only message I could take back for my students, this experience would have been more than worth it.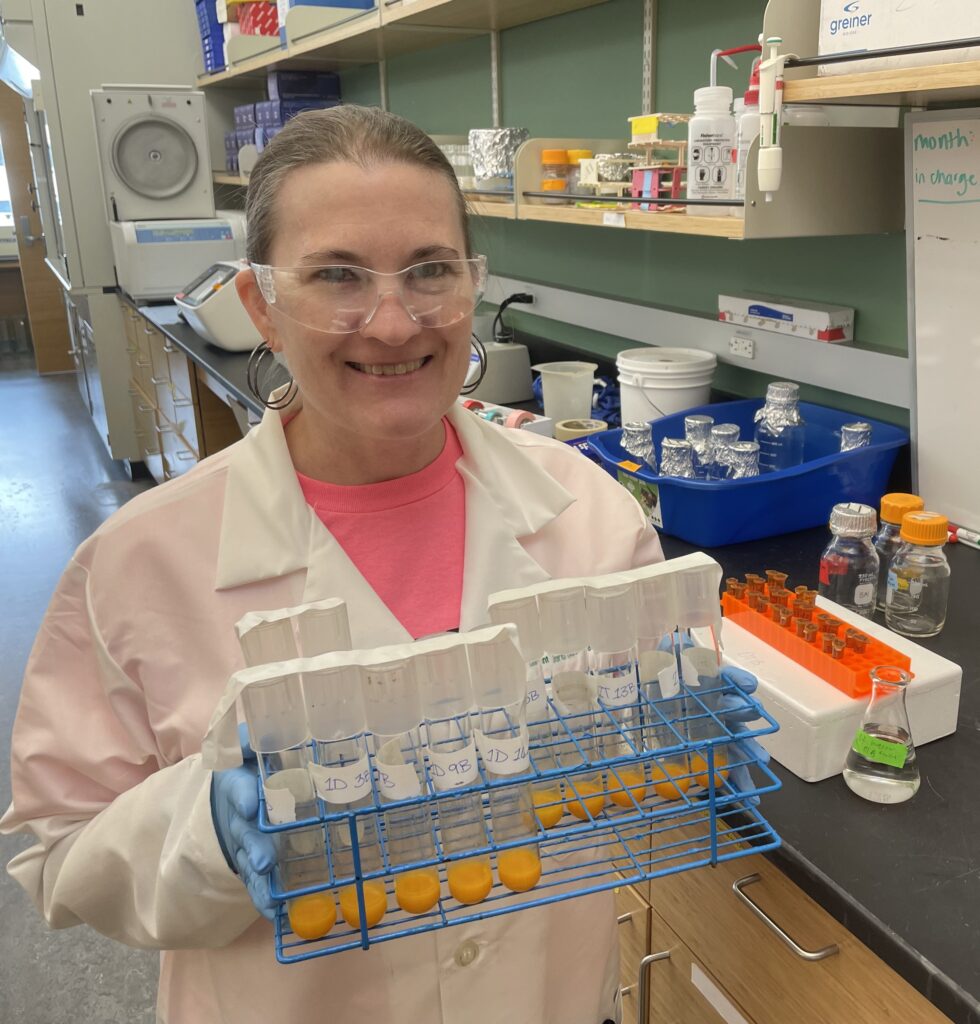 lindsay jackson
Ames, IA
Dr. Zengyi Shao
I am a biology teacher at Ames High School in Ames, Iowa. In addition to teaching biology, I am a member of the Multi-Tiered Support System Committee and a cooperating teacher for practicum through Iowa State. I graduated with a Master of Secondary Science Education from Western Governors University in 2011.
I applied because… I chose to spend my summer participating in the RET program for the 5th year in a row because I LOVE IT! It brings together a cohort of teachers who are passionate about STEM education. The pro-
gram combines exceptional classroom professional development with hands–on research lab experience.
I learned… that research and industry experience are easily accessible for
teachers and students, and they provide authentic learning experiences and help students use relatable and relevant resources. I also learned to expect the unexpected: unexpected failure isn't a failure, it's a new beginning!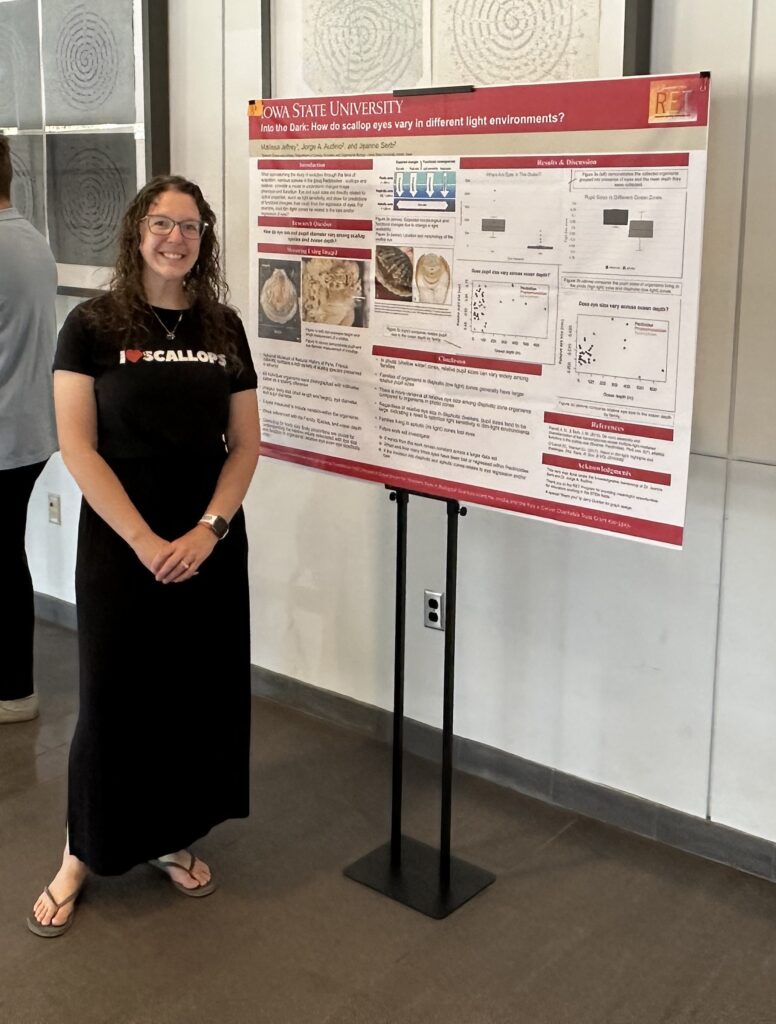 Malissa Jeffrey
Spencer, IA
Dr. Jeanne Serb
BIORETS Participant
I teach 8th and 9th grade physical science at Spencer High School. I graduated with a bachelor's degree in biology from the University of Northern Iowa in 2012, and then earned a degree in secondary education from Buena Vista University in 2016.
I applied because…  after three summers with the RET, I know how valuable the program is for reminding me how it feels to be a learner. It can be overwhelming or intimidating to work with experts in their field, but I feel it is essential to experience those emotions to better empathize with my students and build trusting relationships. This
program also provides me with a network of other STEM teachers that have supported me through every aspect of teaching – from lesson planning to a safe place to talk.
I learned… that "mistakes" are made a lot in research, but there is always something to learn from it. The expectation of immediate perfection isn't a reality, and I feel that this has changed the way I will approach my personal life and my classroom.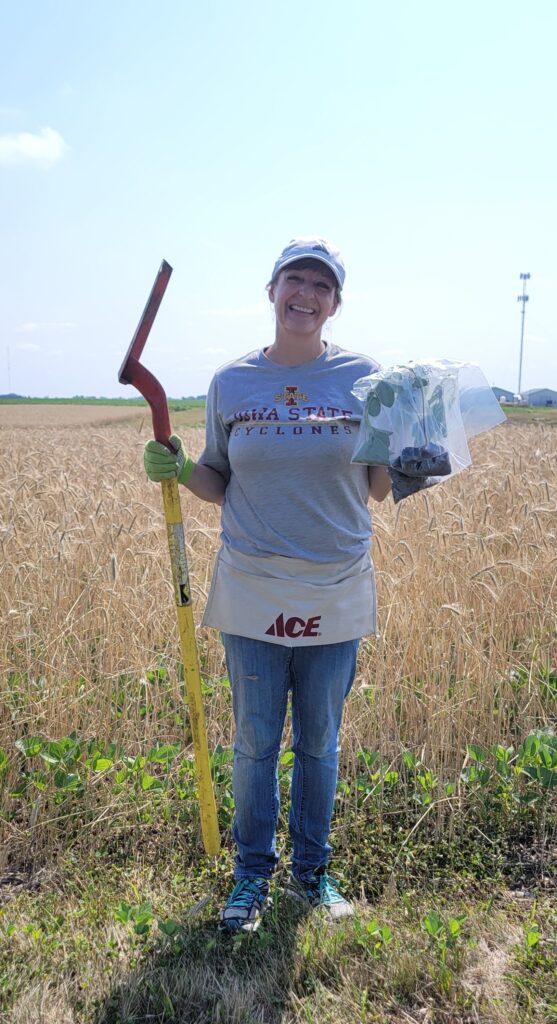 Lori Kriz
Iowa City, IA
Dr. Michelle Soupir
BIORETS Participant
I am a third grade teacher at Hoover Elementary School in Iowa City, Iowa. As an elementary school teacher, I teach all disciplines, but I also serve as the science advocate for my building. I received a master's degree from Graceland University in 2010.
I applied because… I wanted to challenge myself to do something new and unfamiliar. I knew I would encounter new challenges in my own academic learning. I assumed that working with other teachers would give me inspiration to come back to my own classroom in the fall, ready to try new approaches, with a refreshed outlook.
I learned… how it feels like to be a learner again. It was challenging to have so many questions and to not know quite where to begin. It was exciting to know I was constructing new learning and understanding concepts and processes that had recently been confusing. Additionally, it was reenergizing to make connections between the learning in my third grade classroom and a real world setting.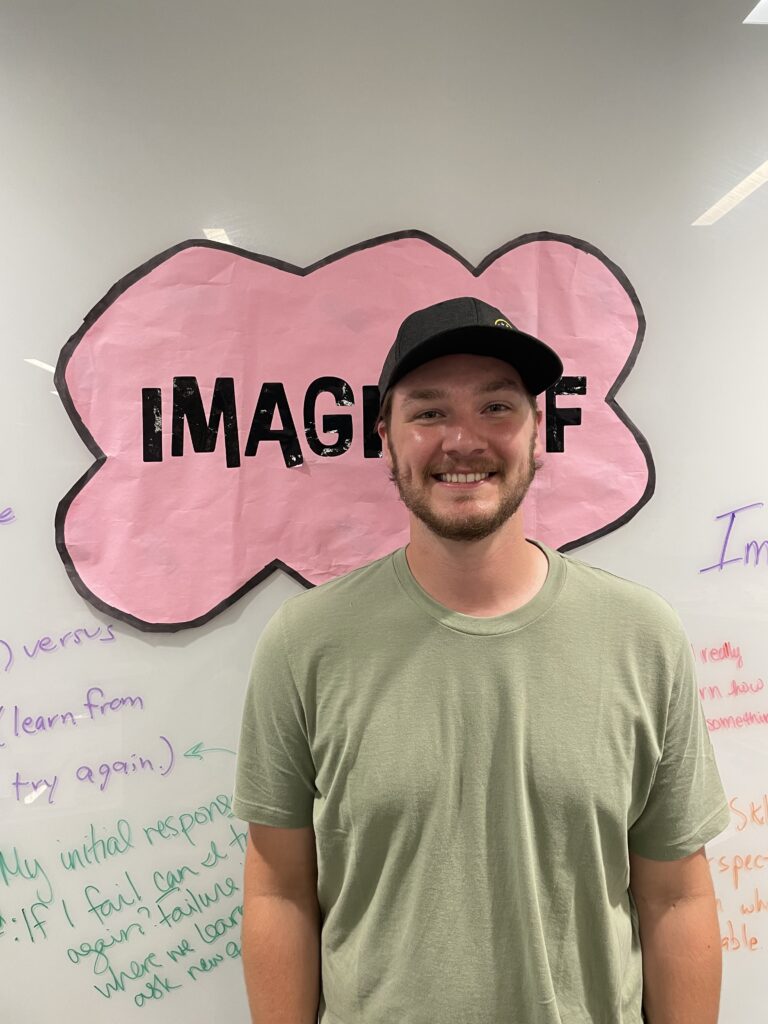 Cameron Krumm
Pleasant hill, IA
Dr. Ken Moore
RegenPGC Participant
I have just completed my first year of teaching at Grinnell Middle School in 8th grade science. Next year, I will be teaching 9th grade physics and earth/space science at Southeast Polk High School. I graduated with a bachelor's degree in biology and secondary education from Iowa State University. I like helping students how to think for themselves and be able to problem solve so that they are better prepared for whatever route their future takes them. Research helps me be able to have real experiences that I can bring into the classroom and form many meaningful connections.
I applied because…  I wanted to learn from master educators from around the country on how they engage their students in STEM classrooms, while also being able to explore my interests in agronomy through researching a system that could dramatically change what agriculture in America has looked like for the last 150 years.
I learned… more about the experimental design process and the level of preparation that it takes to design a solid experiment capable of delivering useful information to help guide an answer for your hypothesis.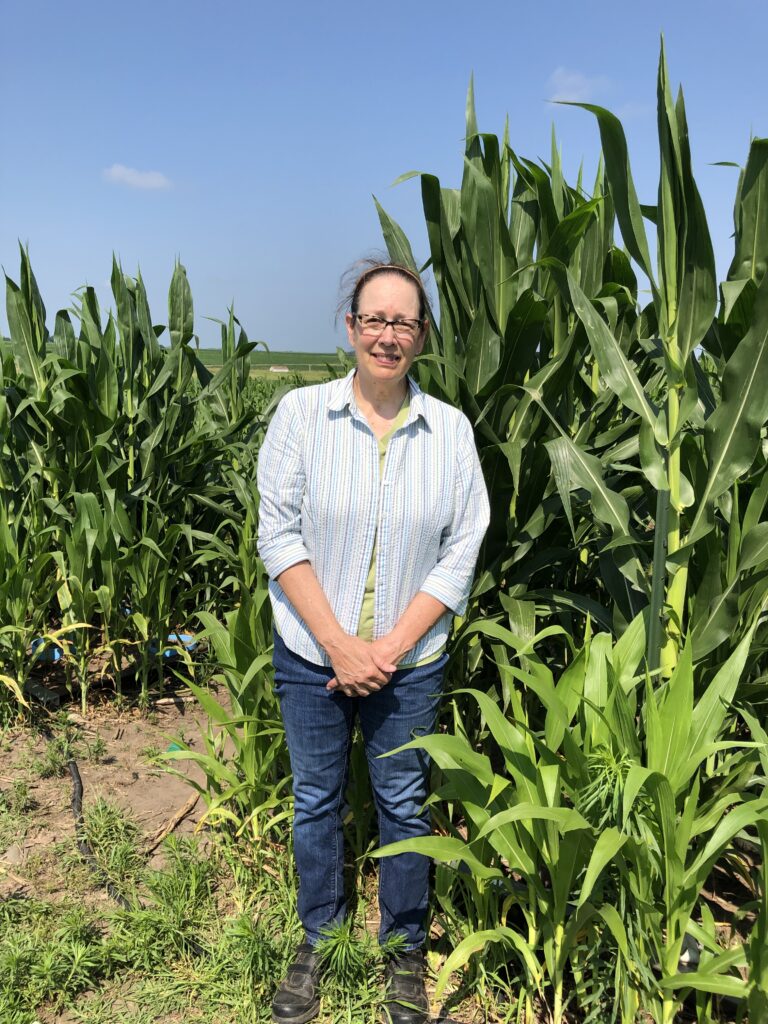 Julia little
Fayetteville, NC
Dr. Steven Hall
BIORETS Participant
I teach Honors Chemistry, Honors Physics, and Physical Science at Westover Senior High School in North Carolina. In addition to classroom teaching, I am the Science Department chair and the Science Olympiad head coach. I have a medical degree from Harvard Medical School and a bachelor's degree in chemical engineering from Virginia Tech.
I applied because… I wanted to work in a laboratory with undergraduate and graduate students, my second favorite place to be in the world after the operating room. I also gained empathy for my students when I had absolutely no earthly idea what my principal investigator or laboratory manager were talking about, even if I had read background information
and should have been informed. The outstanding professional development with the Biotechnology Outreach leaders and the RET/REU teacher support network is important to my success in the classroom. Lastly, establishing a partnership with my lab members for classroom collaboration and taking home ideas for my science department makes my classroom and the district a more effective learning environment.
I learned… the importance of student accountability for their own learning under the guidance of a kind, supportive, relationship–building teacher. As well, I better understand the need for individualized learning approaches for students with personal life challenges, for English language learners, and for students with individualized education
programs, especially from a diversity, equity, and inclusion
mindset. I have also grown in my enthusiasm for summative assessments that are definitely not multiple–choice tests, but reflect students' deep understanding of science concepts, such as honors
research projects with posters, problem-based learning products, case studies, and diagrammatic explanatory models.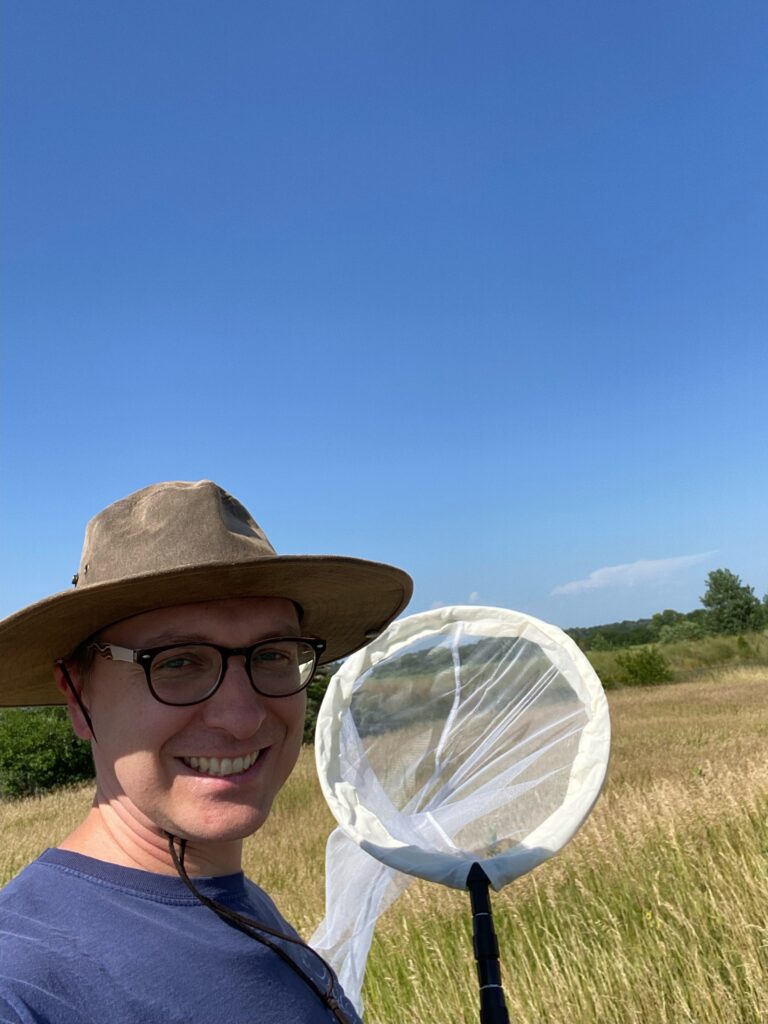 Jared Martinsen
Johnston, IA
Dr. Sara Lira
RegenPGC Participant
I currently teach 10th -12th grade students biology with embedded environmental science at Johnston High School in Johnston, Iowa. I have just completed my 9th year of teaching science. My educational degrees include an Associate's Degree in general science from Portland Community College, a Bachelor's Degree in Biochemistry from Portland State University, and a Master's of Arts in Teaching from Concordia University Portland.
I applied because… I had heard great things about the program and also experienced excellent Professional Development paired with real world opportunities to practice research with scientists. This program both supports good teaching practices and builds real world content knowledge to enable growth in the teaching profession.
I learned… a great deal about using Excel to demonstrate large data sets in easily viewable ways. I used outside consultation and online research to construct a calendar dashboard that could be applied to the 4 different probe locations at each of 2 different farms and then show either temperature or moisture at the the upper soil level. The calendar also showed either air temperature or daily rainfall for each day. Using this approach reminds me that curiosity driven researchers can make sense of phenomena and data collected to create impressive products that synthesize and communicate the outcomes of the committed work.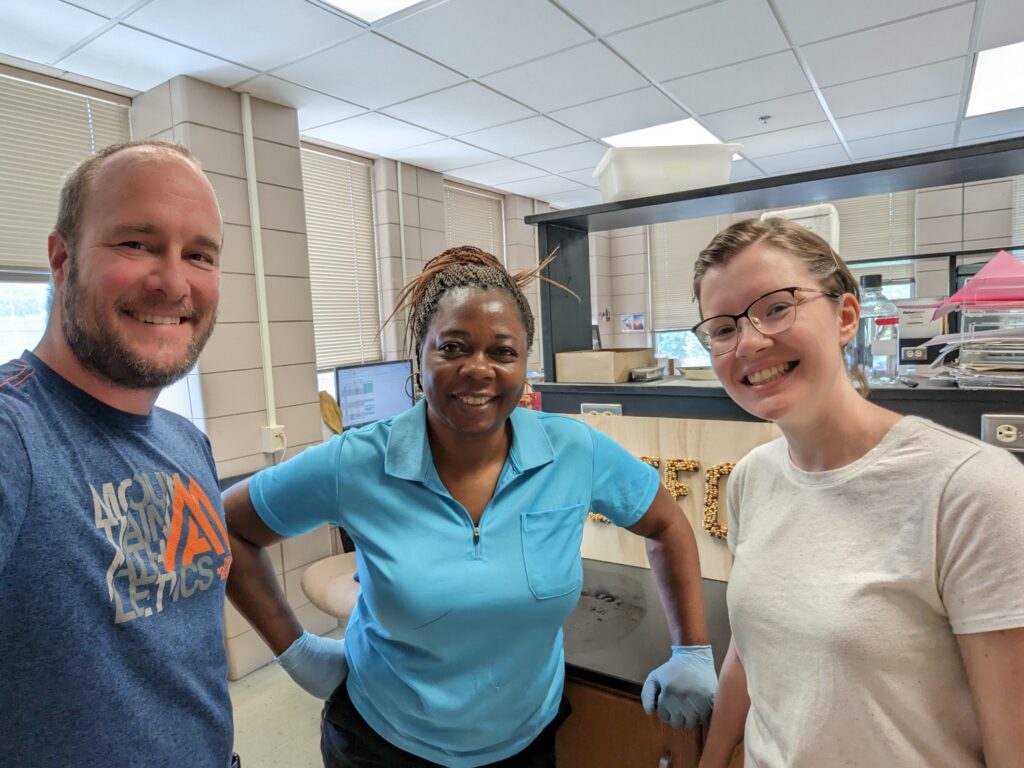 Beatrice ndikum
Bladensburg, MD
Dr. Matthew Hufford
I am a biology teacher at Bladensburg High School in Bladensburg, Maryland. Also, I am a mentor teacher at Bladensburg. I received my Master's in Education from University of Yaoundé in Yaoundé, Cameroon. 
I applied because… I wanted to learn more about STEM and gain some research experience as I planned to start my doctorate in the fall. I sincerely appreciate this program's many learning opportunities. I look forward to participating in more RET activities.
I learned… the importance of working with a team of very dedicated professionals through my research. This has greatly inspired me to incorporate inquiry-based learning in my classroom. It was an authentic experience of what " The Nature of Science" and "Thinking like a Scientist" should sound like and look like in my classroom. I took science skills and practices for granted when I taught my students, but following this research experience, I am better equipped with the knowledge and skills to take my students above and beyond into the scientific world.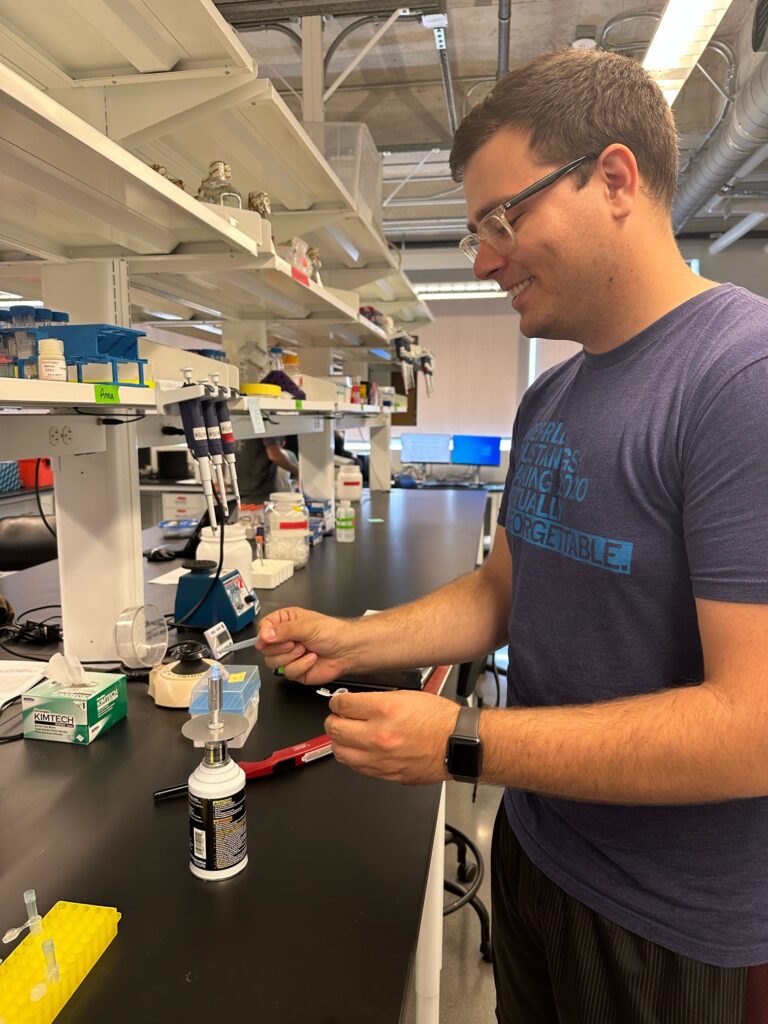 Gerald Quinlan
Des Moines, IA
Dr. Jeanne Serb
BIORETS Participant
I currently teach 7th grade science at Merrill Middle School in Des Moines, Iowa. I serve on the Tier 1 Leadership Team and as an Anchor Teacher for 7th grade science. In 2021, I received my Master's in Education from Buena Vista University.
I applied because…  the program is a great way to see what research is actively being done around us. This also provides an anchor for teaching to show what authentic science looks like.
I learned… that best practice is to confirm your thoughts in an experiment instead of assuming something happens. What you think might happen might not be true, and it can make a big impact on the overall goal of the research project.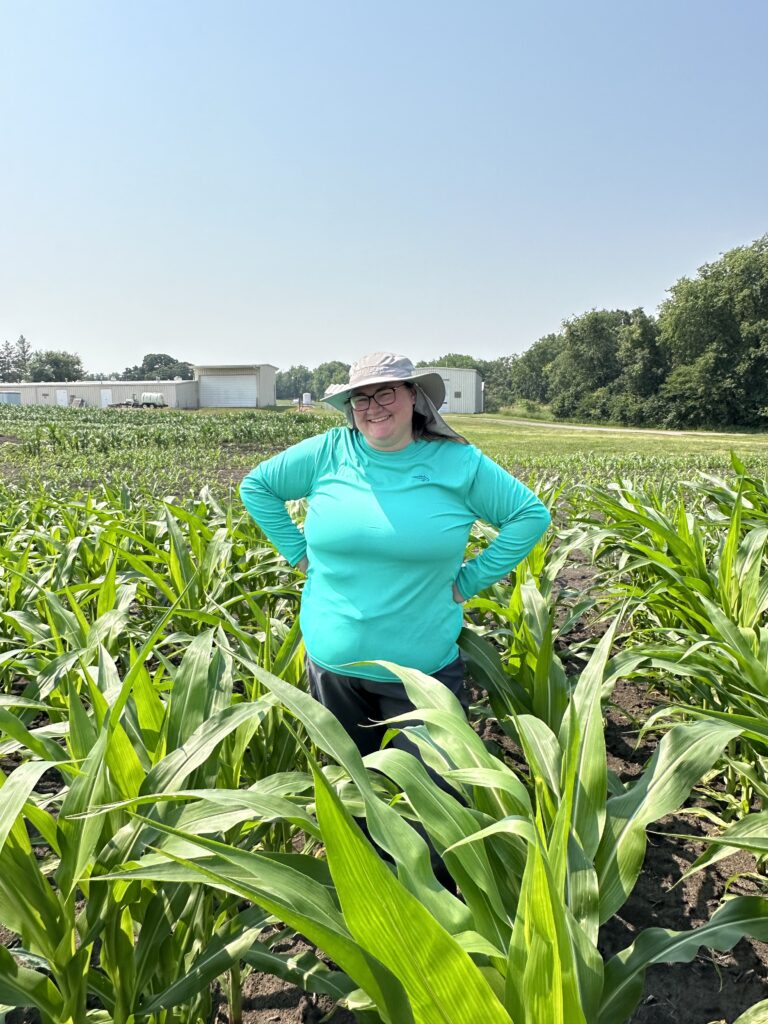 Dani Schon
Belmond, IA
Dr. Sarah Anderson
BIORETS Participant
I am a 5th grade math and science teacher at Richard O. Jacobson Elementary School in Belmond, Iowa. In 2021, I graduated from Iowa State University with a Bachelor of Science. This year, I was the recipient of an Agriculture in the Classroom Teacher Supplement Grant, which helps support agricultural literacy in the classroom.
I applied because…  I wanted to learn more about the research being done in the scientific community that could relate to the content being taught in my classroom. An added benefit has been the amazing professional development we have received throughout the summer. I feel that I have grown as an educator, as a person, and as a scientist. I am excited to walk into my classroom this fall feeling like a scientist, and bringing that feeling to my students as well.
I learned… more about designing experiments. I was able to work with the people in my lab to come up with a research question and then design an experiment to try to answer the question. It was an amazing opportunity to start from the beginning of the scientific method and work it all the way through in an actual lab. It was incredible getting to see the day-to-day work in a lab, and I can't wait to bring back what I learned to my classroom.
Emily Shinkle
Ames, IA
Dr. Larry Halverson
I teach Alternative Learning Program (ALP) science at Ames High School in Ames, IA. I obtained my Bachelor of Arts in Elementary and Middle-Level Education from the University of Northern Iowa.
I applied because… I thought it would be a great opportunity to be in a lab doing research; however, this program has turned out to be so much more. From relearning how to use lab equipment to the professional development to the people I have worked with, this experience has been incredibly rewarding. I cannot wait to share my experience and knowledge gained with my students and those I teach with.
I learned… that mistakes happen, even in research. When we use those mistakes to learn and make changes, and not as an excuse to give up, that is when progress is made.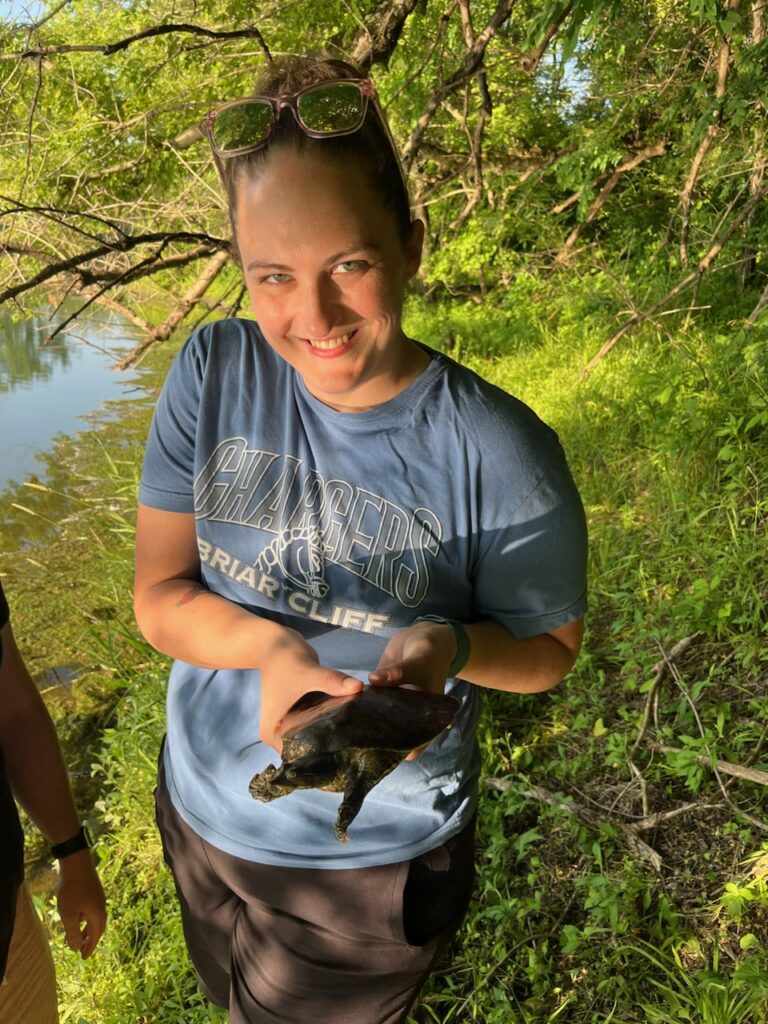 Heather Sweers
Des Moines, IA
Dr. Nicole Valenzuela
BIORETS Participant
I am a middle school science teacher starting a new position this fall at Woodside Middle School in Des Moines, Iowa. At my previous teaching position, I provided instructional leadership to other science teachers. I obtained my Master's of Education from Grand View University in 2022.
I applied because…  I wanted to build upon the incredible research experience I had last summer through Iowa State. I was specifically looking for new ideas for my classroom and to reignite my own interest in science.
I learned… that observations are an important part of science. While many labs focused on quantitative data, my experience was with qualitative observations, which I can find extremely important when sparking student interest (as well as my own interest) in science.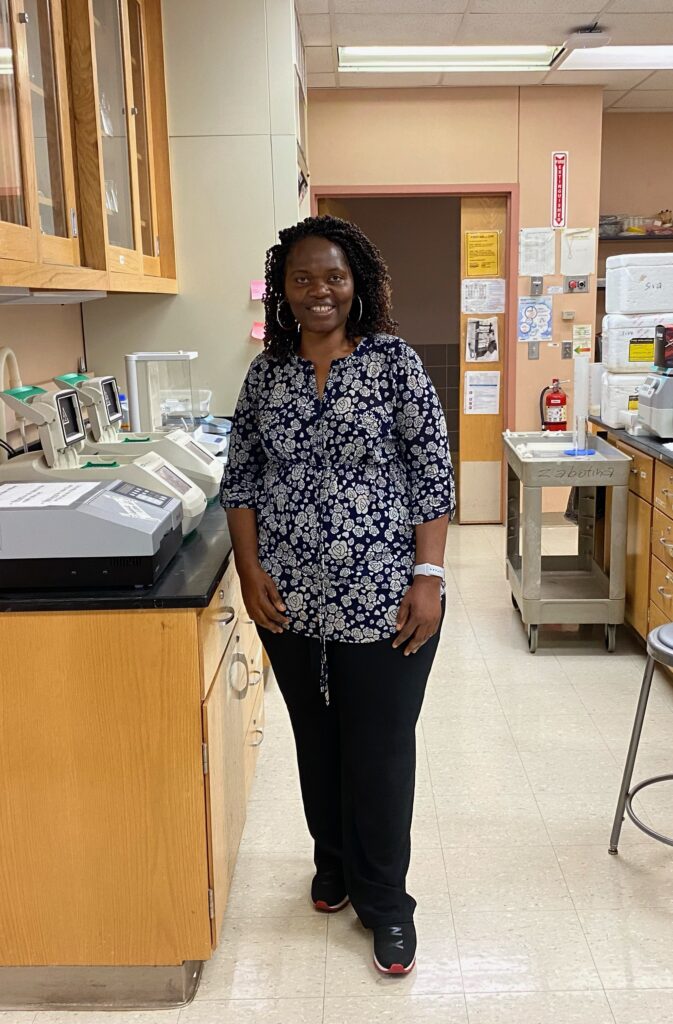 Irine Teke
Forestville, MD
Dr. Olga Zabotina
This is my 12th year of teaching biology at Suitland High School in Maryland. Before that, I taught for 8 years in Cameroon. I have two bachelor's degrees: one in Biology from ENS Bambili, and one in  Curriculum Studies and Teaching (Biology) from the University of Buea in Cameroon. I also have master's degrees in Educational Foundations and Administration from the University of Buea and Special Education from Loyola University.
I applied because…  I wanted to use my research experience with my students to inspire and motivate them about science so that most of them would start thinking about pursuing education to get careers in STEM. I also wanted to acquire new teaching strategies, methodologies, and resources that I could apply in my classrooms.
I learned… about what it takes to be a researcher in a lab, the importance of working in teams, and collaborating with other scientists. I have also gained in-depth knowledge on how researchers manipulate plant genes to improve plant yield after conducting research about a problem.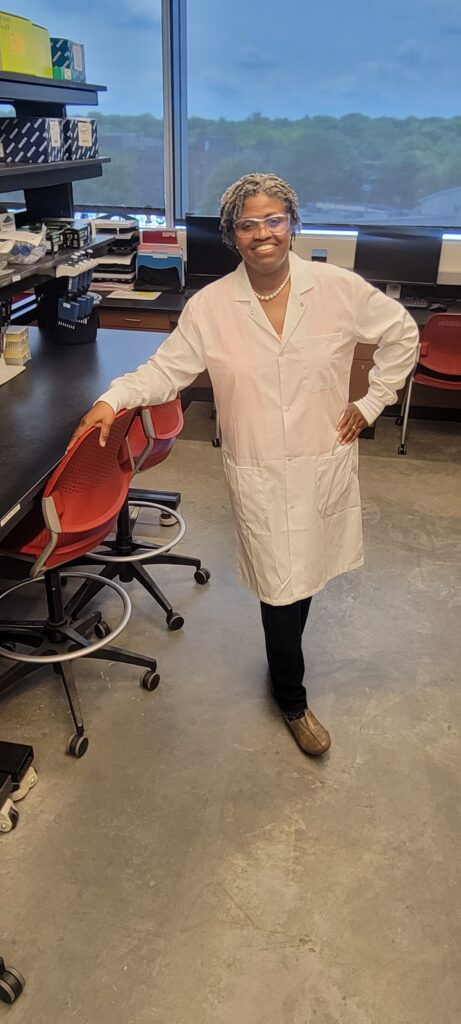 Katrina harden Williams
Ames, IA
Dr. Adina Howe
BIORETS Participant
I am an Alternative Learning Program (ALP) mathematics teacher at Ames Middle School in Ames, Iowa. Outside of the classroom, I am a member of the National Space Council Users' Advisory Groups, and I was recently named a Trailblazing STEM Educator. I received my Master of Science degree in applied mathematics from Clark Atlanta University in 2002.
I applied because… I wanted an opportunity to grow professionally and personally as an award-winning educator who serves as a servant leader in my classroom(s)–both higher and secondary education for more than 28 years of service.
I learned… about relevant paradigm shifts in STEAM classrooms through the presentations of literature/texts and thought-provoking book talks such as Imagine If: Creating A Future For Us All by Sir Ken Robinson, PhD; The NSTA Atlas of Three Dimensions by Ted Willard, Building Thinking Classrooms by Peter Liljedahl (and a host of other texts that I have purchased after recommendations from RET presenters, staff and fellow colleagues!).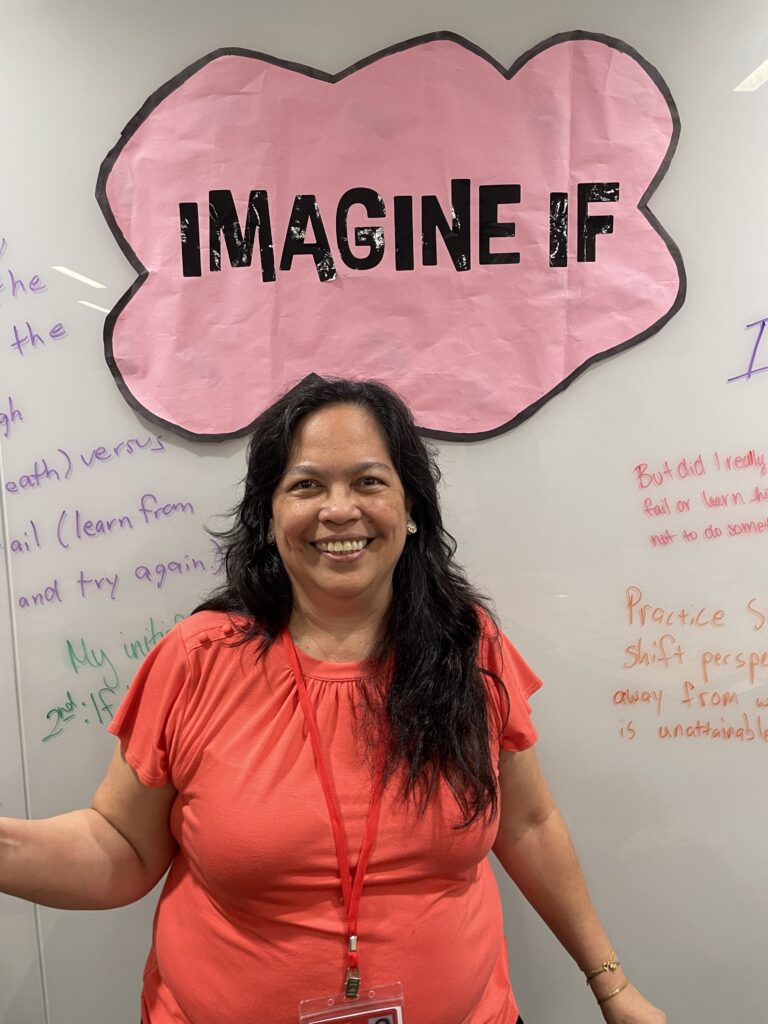 Fides Ybañez
Bladensburg, MD
Dr. Young-Jin Lee
I teach chemistry and biogeochemical systems at Bladensburg High School in Bladensburg, Maryland. Additionally, I am the STEM Fair Coordinator and chemistry curriculum writer for Bladensburg. I have a master's degree in science teaching with a focus in chemistry. This summer, I am excited to bring a cohort of STEM teachers to the RET from my district. 
I applied because… it is a rare opportunity to get updates/training on both science (research) and pedagogy. In addition, everything that I have learned from past RETs is relevant to what I do in my classroom. It teaches me how I should design my lessons in order for it to be relevant and authentic for my students.
I learned… about new techniques that I can incorporate into my classroom. First, solid phase extraction is something that is affordable and doable in high school settings. There are labs that are offering services for student/teacher experiments, and  I can do spectroscopy experiments with my students using simple materials such as food dyes My problem-solving skills have improved, and my deeper understanding of chromatography will improve how I teach my students. I also have a better understanding of how I can incorporate 2 lessons into 1 so I can go farther in the curriculum and still engage my students in meaningful lessons.