WHO WE ARE
The Biotechnology Outreach Education Center
The Biotechnology Outreach Education Center (BOEC) is located in the Molecular Biology Building on the Iowa State University campus in Ames, Iowa. The 2,300 square-foot center consists of 2 adjacent state-of-the-art laboratories with 40 lab stations and a preparation room. The center is fully stocked with the laboratory supplies needed for a number of biotechnology experiments. Equipment in the center supports procedures as simple as extracting DNA from bananas or as complex as polymerase chain reactions.
More than lab space, the BOEC encompasses a diverse range of programming designed to support researcher-teacher partnerships and create relevant, engaging, and standards-aligned experiences for K-12 students. With the support and expertise of university researchers, we are able to bring high quality programming to STEM teachers from across Iowa and the nation. 
OUR MISSION
We exist to empower learners, build inclusive communities, and activate fail-forward mindsets in partnership with those we support.
An Intentional Approach
BOEC programming stimulates healthy and inspirational relationships among our partners. We strive for equitable collaboration, diverse perspectives, and a bias-free learning community in all we offer.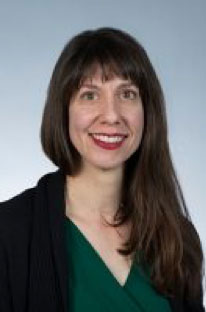 Jeanne Serb
Director, Office of Biotechnology

Dr. Serb is the Director of the Office of Biotechnology and leads the advancement of biotech research, education and outreach. She oversees 10 core facilities that offer a range of services, from genomic sequencing to high-resolution microscopy. And she manages an active education and outreach center, which helps to connectresearchers with K-12 STEM teachers and students through programming like this RET.
Dr. Serb is also an associate professor of ecology, evolution and organismal biology. Her research focuses on the origin and evolution of traits in invertebrate systems,including how genetic and structural changes of light-sensitive proteins have changed how eyes function over time.
Our Coordinators
The Office of Biotechnology's Outreach and Education efforts are led by Maureen Griffin and Eric Hall.  Maureen coordinates the Center's Research Experience for Teachers programming. Eric coordinates other outreach efforts, including use of the BOEC lab space on the ISU campus. Both collaboratively develop ISU research project-based curriculum, on-site and virtual curriculum support workshops, classroom support webinars, and host our Biotech podcast.
We're pleased to support K-12 teachers, university researchers and anyone else looking to engage in meaningful and relevant professional learning with us!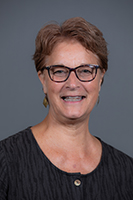 Maureen Griffin
Program Coordinator

Maureen is the program coordinator for the Iowa State University Office of Biotechnology's Research Experience for Teachers Program (RET). She coordinates efforts with researchers across campus in building their broader impact identity in conjunction with their research focus. She facilitates professional learning for teachers during the summer research experience and maintains a connection with program participants throughout the academic year.
Before her appointment at ISU, Maureen was a chemistry teacher, department leader, administrator, and instructional leader in the Des Moines Public Schools for 22 years. Maureen was a teacher/researcher at Iowa State for eight summers in the Chemical Engineering department, Chemistry department, and the Centerfor Bio-renewables in Chemistry. Maureen received her Bachelor of Science from the University of Iowa and a Masters in Educational Administration from Iowa State University.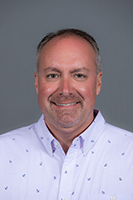 Eric Hall
Program Coordinator

Eric is the program coordinator for the Iowa State University Office of Biotechnology's Biotechnology Outreach Education Center (BOEC). He manages K-12 educational programming for the BOEC, including educator professional development workshops, K-12 student learning experiences, and K-12 curriculum material development. He received a B.A. in biology from Simpson College and an M.A.T. with an emphasis in teacher leadership from Morningside College.
Prior to his appointment at ISU, Eric served as the science education program consultant for the Iowa Department of Education and spent 23 years in the Des Moines Public Schools at Hoover High School.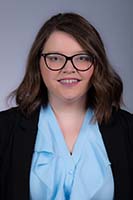 Diana Oberender
Business Administrator
Diana is the business administrator for Iowa State University Office of Biotechnology's Outreach Education Center (BOEC). She assists in the planning and preparing for the Research Experience for Teachers program (RET), classroom supplies lending and other BEOC outreach programs.  
Before her appointment with the Office of Biotechnology, Diana has a background in pre-college outreach after assisting with 5 years of summer programs with the Center for Bio-renewable Chemicals.   Diana received her Bachelor of Science from Iowa State University.  
Want to know more?
To learn more about Biotechnology Outreach Education Center at Iowa State contact us today!